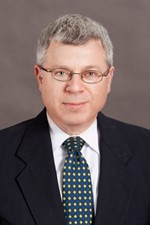 Noah Jussim
Partner
njussim@hinshawlaw.com
213 614-7326
Noah Jussim focuses his practice in health care law, with particular emphasis on health and life sciences as they relate to pharmacies and …
Showing 1 post by Noah Jussim.
State Boards of Pharmacy are responsible for protecting the health, safety and welfare of the public by regulating the legal distribution of prescription drugs in their respective states, and ensuring the quality of all drugs administered, prescribed, distributed, or dispensed by prescription. That responsibility includes regulating the practice of pharmacy; administering and enforcing pharmacy practice acts and regulations in their respective states; and licensing, regulating, monitoring, investigating, and disciplining pharmacists and pharmacies.
A State Board of Pharmacy may reprimand, cancel, suspend, or revoke the license of a pharmacist or pharmacy that is found to have violated applicable pharmacy laws or regulations. State Board of Pharmacy disciplinary action on a pharmacist or pharmacy license based on disciplinary action by another State Board of Pharmacy is common and can present a multitude of problems for pharmacists and pharmacies that operate on a national basis.
It takes years of dedication and hard work to develop the skills necessary to secure a pharmacist license or operate a pharmacy. If confronted with State Board of Pharmacy disciplinary actions, it is critical for pharmacists and pharmacies alike to know how to respond. More ›
Search

Subscribe via Email


Subscribe to this blog's feed

Follow us on Twitter
Blog Editors
Blog Contributors