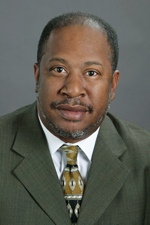 Michael A. Dowell
Partner
mdowell@hinshawlaw.com
213 614-7341
Mr. Dowell practices in the areas of healthcare, regulatory, and corporate law. With more than 30 years of experience, he represents clients in a …
Showing 9 posts by Michael A. Dowell.
I recently published an article in the Journal of Health Care Compliance that provides compliance tips on how to pass State Board of Pharmacy inspections. Passing these inspections is important because any compliance deficiencies identified during the process can result in suspension or revocation of a pharmacy license and PBM contract terminations. More ›
A HIPAA Business Associate ("Business Associate") is an individual or entity who performs or furnishes activity or service for or on behalf of a HIPAA Covered Entity ("Covered Entity") involving the use or disclosure of protected health information ("PHI"). The HITECH Act and OCR's HIPAA Security final rule provides the U.S. Department of Health & Human Services Office for Civil Rights ("OCR") with authority to take enforcement action against Business Associates only for those requirements and prohibitions of the HIPAA Rules outlined below.
Based on recent guidance provide by OCR, Business Associates should implement a HIPAA compliance program and document compliance with the HIPAA Privacy and Security rules in order to minimize potential HIPAA enforcement actions. Covered Entities should also perform due diligence on potential Business Associates and monitor and audit Business Associate compliance. More ›
Over on the Hinshaw & Culbertson LLP website, we review revisions by the Centers for Medicare & Medicaid Services (CMS) to the regulations for the Programs of All-Inclusive Care for the Elderly (PACE), which make significant changes to ownership restrictions, compliance program monitoring and oversight requirements, staffing requirements, marketing, and participants' rights. The changes will provide greater administrative and operational flexibility for PACE organizations and includes multiple incentives for the growth and development of PACE Programs, making PACE program development a tremendous business opportunity for any health care provider organization that serves a large Medicare patient population. More ›
The California Department of Managed Health Care (the "DMHC"), which regulates Health Care Service Plans, recently adopted a regulation regarding general licensure requirements for health care providers ("Entities") that accept global risk, as defined by the Knox-Keene Health Care Service Plan Act of 1975 ("Knox-Keene Act"). Taking effect this week (July 1, 2019), the regulation is codified in California Code of Regulations, title 28, section 1300.49.
The new law will require most Entities to file their health plan contracts and request an exemption any time they enter into or renew a health plan contract during the next 12 months, and will eventually require a significant minority of the approximately 300 Entities in California to obtain licensure as a Knox-Keene Plan. Below, we take a closer look at these requirements and how they will impact the Entities. More ›
I recently published an article in the Journal of Health Care Compliance that provides on overview of the many legal issues raised by the practice of telemedicine services by federally qualified health centers (FQHCs) and rural health centers (RHCs). Because of the many benefits conferred by this health care service modality, FQHCs and RHCs are rapidly adopting telemedicine measures. However, there are many legal risks and compliance issues associated with the use of telemedicine, and in the article I discuss a series of compliance best practices that can help reduce the associated fraud and abuse risks. More ›
State Boards of Pharmacy are responsible for protecting the health, safety and welfare of the public by regulating the legal distribution of prescription drugs in their respective states, and ensuring the quality of all drugs administered, prescribed, distributed, or dispensed by prescription. That responsibility includes regulating the practice of pharmacy; administering and enforcing pharmacy practice acts and regulations in their respective states; and licensing, regulating, monitoring, investigating, and disciplining pharmacists and pharmacies.
A State Board of Pharmacy may reprimand, cancel, suspend, or revoke the license of a pharmacist or pharmacy that is found to have violated applicable pharmacy laws or regulations. State Board of Pharmacy disciplinary action on a pharmacist or pharmacy license based on disciplinary action by another State Board of Pharmacy is common and can present a multitude of problems for pharmacists and pharmacies that operate on a national basis.
It takes years of dedication and hard work to develop the skills necessary to secure a pharmacist license or operate a pharmacy. If confronted with State Board of Pharmacy disciplinary actions, it is critical for pharmacists and pharmacies alike to know how to respond. More ›
Cybersecurity is a significant and growing compliance risk for health care organizations. If your organization fails to protect patients from cybersecurity risks, the result could be serious fines and penalties for non-compliance with federal and state cybersecurity and data breach laws. The good news is that the U.S. Department of Health & Human Services ("HHS") recently released voluntary cybersecurity guidance for health care organizations. More ›
On January 14, 2019, the U.S. Department of Health and Human Services Office of the Inspector General (the "OIG") issued Advisory Opinion 19-01, which was favorable to a federally qualified health center's ("FQHC's") proposal to routinely waive co-payments and/or deductibles for Medicare and TRICARE patients (the "Proposed Arrangement"). The particular FQHC that made the request is a pediatric clinic that provides medical, psychiatric, and dental care to children who reside in an area that contains disproportionately large numbers of children living in poverty. More ›
On October 27, 2017 the U.S. Department of Health and Human Services, Office for Civil Rights (OCR) issued a guidance titled "How HIPAA Allows Doctors to Respond to the Opioid Crisis," following President Trump's declaration of the opioid crisis as a national public health emergency. The guidance contains information on how the HIPAA Privacy Rule allows covered entities—which include health care providers and insurers—to share patient information without patient consent in connection with the nation's opioid-related health crisis.
Generally, HIPAA prohibits health care providers and insurers from sharing protected health information about patients who have the capacity to make their own health care decisions, and who have not authorized information sharing with family or legal representatives. The OCR Guidance clarifies that the HIPAA Privacy Rule allows the sharing of such information in certain circumstances, including: More ›
Search

Subscribe via Email


Subscribe to this blog's feed

Follow us on Twitter
Blog Editors